Dear Global Shore family,
What a year this has been. We do not know what your situation will be when you read this (nor ours), but since the middle of March, our school has been closed. After the Easter break, our teachers began sharing instructional videos from their homes, and students and parents are responding and working together in Facebook groups to continue learning from a distance.
Heather, pictured to the right, Senior Kindergarten, is currently working hard on the letter "M".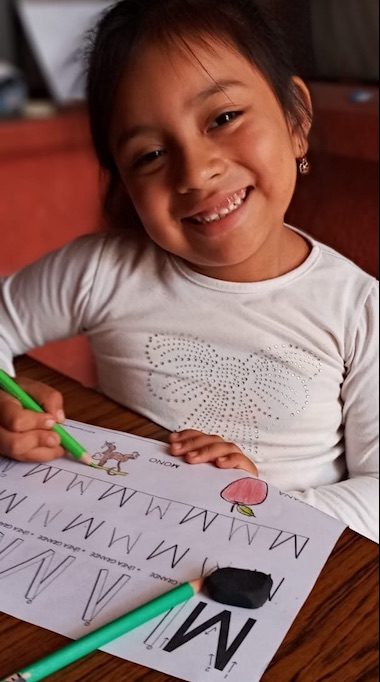 Cases have continued to be identified in Guatemala, and ongoing preventative measures are in place: mandatory masks, a 12-hour daily curfew, closed borders, restricted movement and closures of non-essential businesses.
Like all of you, this is not where we thought we would be at this time. We miss our students and staff deeply. We miss gathering for devotions in the morning and the laughter of children in the courtyard. However, we remain firm in our confidence that the Lord is in control. He has good plans and purposes for us and for you, and we know that he is faithful to finish what he started. We continue steadfast in our conviction that God will bring us back together to this place with rejoicing.
Please join us in praying for all of our students. Like Heather, many of them come from healthy and loving home environments, but many do not. We pray that the Lord would keep and protect them and their families while they are at home during this time. We continue to pray for you as well; that the Lord would strengthen and protect you, and that you would receive everything God has for you during this period of global crisis. Although the nations are shaken, the children of God stand on a firm foundation, an inheritance that cannot be stolen.
While our school begins to function remotely through this crisis, our financial future is less certain.  We're preparing for many families to be unable to pay the $20/month tuition contribution for their children's education. We also have canceled several fundraising events which would have provided for our ministry. We thank God that every single one of our monthly student sponsors and teacher partners have continued their support, but with canceled events and trips, and anticipated losses in tuition, we projected a loss of $75,000 for the 2020 school year.
Since we initially shared this information, many of you have responded with compassion and donations. We've received $30,000 in gifts and pledges towards bridging this gap and we're so grateful.
We know that God has called us to continue in ministry, not just so that our 48 Guatemalan staff members can provide remote learning for our students, but so that there will be a ministry for our students to return to when this crisis has passed. We are working on several initiatives which will help us move forward. We know that God has called us, we are confident that He will provide, and want to invite you into this process of prayer and provision.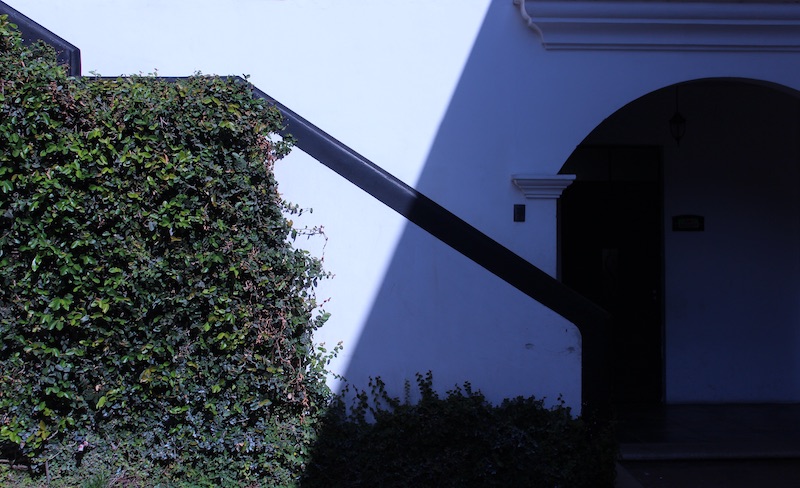 HOW YOU CAN HELP
Join us in prayer, asking God to provide as He has done time and again over the past 15 years
Give a one-time gift of any amount towards the remaining shortfall of $45,000, standing in the gap with us
Become a vision partner whose regular gift immediately helps and also covers ongoing ministry costs
If you are a student sponsor, consider increasing your student sponsorship from $38/month to $50/month or $60/month (or another amount of your choice) to help offset the monthly tuition that many Guatemalan families are unable to give (click here to send an note to our donations staff, increasing your giving)
Thank you for your part in the ministry of Global Shore Opportunities. Together we  trust God in what he has called us to do. We know that this season will pass, and we believe God will see us through.